Two days dump Blizzard North, Suzhou is also continuous cooling, so many people feel is closely approaching winter, gloves, scarves, capes and other protection against the cold all of a sudden become a "necessity", but in Xuzhou Golden Eagle MOFAN Movado stores, Down Also ushered in the spring ahead of it.

"The temperature difference between day and night in the late autumn is relatively large, I need to go to get off work on a bike, a kind of urge to buy winter clothes, but also afraid of wearing bloated." One in the Golden Eagle shop in Xuzhou, Miss Chen said his distress, Under the guidance of the Momentive Shopping guide, she saw the light and dark down jacket introduced by Mov van immediately bought one.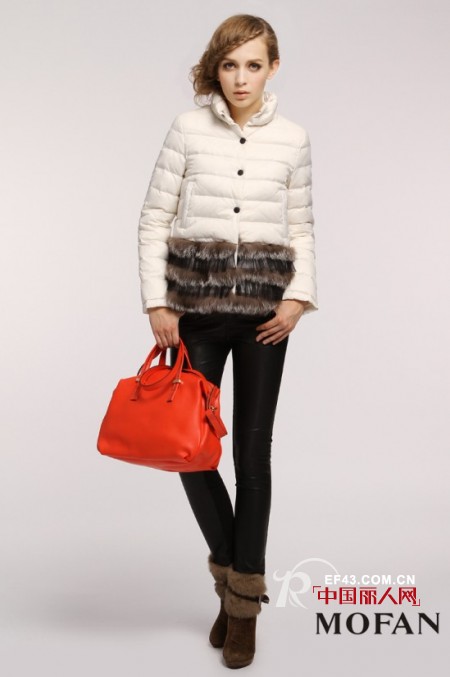 Speaking of down jackets, universal consumer mind emerge is "bloated, heavy" words, but MOFAN Movan clothing introduced jacket, with the previous impression is completely different. Xuzhou Golden Eagle MOFAN Movado store owner said: In the order of the time, found that Fan designed down jacket created a "lighter, thin, warm, bright," the design of new concepts, so the combination of local climate and consumer Habitat, the Movado apparel company's guidance in the down apparel under this piece of foot under the martial arts, since the cold air since the Golden Eagle Movado store down all the way up sales in the mall ranked highest performance among the best.

Opened in April 2012, Golden Eagle Movan Hotel is located on the 4th floor of No.2 Zhongshan North Road, Xuzhou, with a total area of ​​35 square meters. The small store area has maintained a very optimistic turnover rate, mainly due to the comfortable atmosphere of the storefront and Methodical display of props, but also open the coupe Golden Eagle store for the correct grasp of the proportion of goods.

Terminal shop staff observed in the Golden Eagle Shopping Center and found that many brands have also introduced a variety of winter women's new products, but few fashion style warm Jiapin, may be affected by the warm winter last year, so many brand stores did not attach importance to this piece of down jacket , While the Golden Eagle Movan shop is by virtue of the better ability to predict the market, to take this chance to effectively snatch the market cooling, driving winter sales of goods.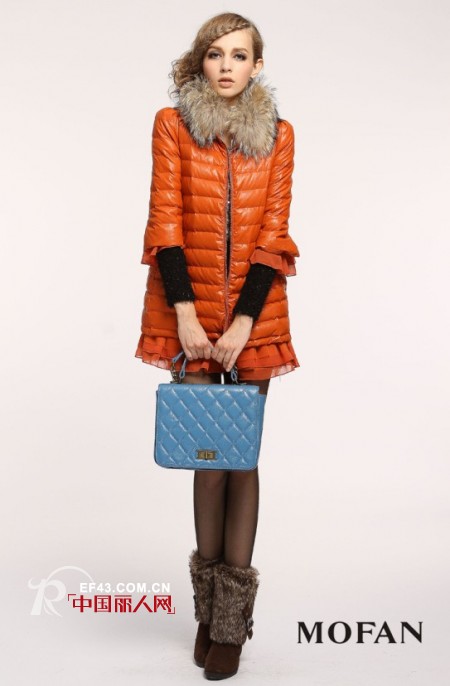 Sales staff said that now Xuzhou Golden Eagle Movan shop consumers mainly in the 25-35 years old, generally do not like heavy clothes, so now the temperature plunge, Movado shop down jacket get everyone favorable, especially some of the original Plan to buy discounted discount old customers, see the Movado launch of the "light" Down temptation, to drive sales of goods, we also shop some of the designated products to do ultra-low concessions to facilitate the purchase of customers, cost-effective Still relatively high.

It is understood that many of Movan's winter clothing series, are integrated into the international fashion elements, mix and match, hit color, stitching and other design concepts introduced new products, the choice of fabric, but also tend to be more warm reflective fabric, both more Avant-garde fashion sense , Movan sincerely invite the entrepreneurial ideals and recognition MOFAN Movan culture partners to MOFAN Movan, to share the success of Mount Costume.

PTFE Heavy Belt, with special formulated PTFE(Teflon) coating and fine weaved fiberglass fabric, is used as release liners or belts for various flooring applications.

Since PTFE heavy belting can withstand high temperatures, and is non stick, chemical resistant and has strong tensile strength, so PTFE coated conveyor belt or release sheet is used for rubber curing in ovens, walk off mats producing, Luxury vinyl tile manufacturing, PVC backed carpets and so on.

PTFE Heavy Belt, PTFE Heavy Conveyor Belt, PTFE Coated Belt

Jiangsu Esone New Material Co,.Ltd , http://www.ptfe-fiberglass.com