In 1924, a famous ballet "blue train" of fashion and art was staged at the Champs Elysees Theater in Paris. Pablo Picasso and Gabriel Chanel were invited to create the curtain for the drama and costumes. All the actors dressed in jersey knit fabric vest designed by Chanel dance like gymnastics clothes like the new fashion show in swimsuit and lead the trend of France looking for nature and movement in hedonism in the 1920s and opening the French art of free and romantic fashion road.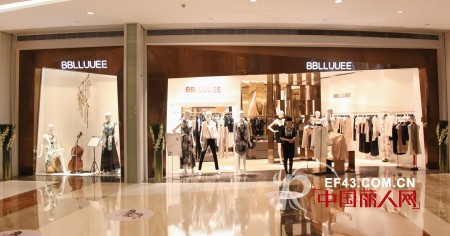 That year, Chanel met Picasso, but this time, BBLLUUEE met the music.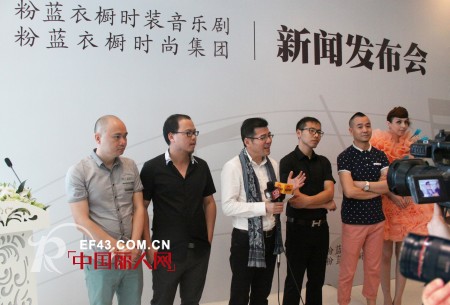 For most consumers, fashion and life are so close, but they are far from fashion. The art seems far-reaching, but subtly affects the daily aesthetic. This is the distance between them seems like far away, resulting in a hazy and unique beauty! Fashion design by two factors, one is the way of life, the other is the human aesthetic habits, everyone wants to express their own cognitive beauty, the most common way for women is fashion.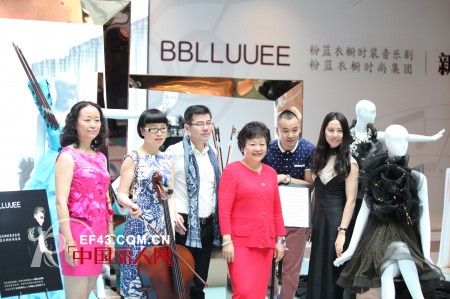 Today, BBLLUUEE is trying to communicate with consumers through the art of music.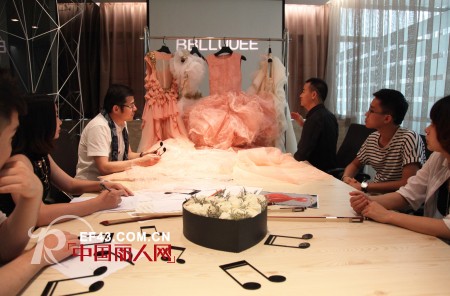 Mr. Li Feiyue, the founder of BBLLUUEE brand, said: "Life can not be separated from music and life needs art. In a woman's life, different kinds of clothes make up the beauty in life. To understand people, this is the melody: Melodious melody where women will choose elegant dress, in the cheerful rhythm they will choose short-sleeved; in fact, everyone will express, but no one proposed the relationship between music and fashion today's BBLLUUEE trying to music and fashion Find a way to express yourself and create a fashion brand art marketing model - BBUUUEE invite you (consumers) to share the feeling of music, and you (consumers) to life to express the beauty of BBLLUUEE.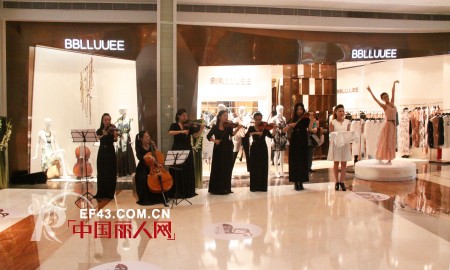 As a former piano teacher, Li Feiyue gradually found out in his communication with colleagues and friends that the music brought him is not a simple appreciation of ability, but a man's way of life and subtle artistic appeal. Music is not

Only to improve the artistic appreciation, but also to improve the spread of the United States, the impact of this spread of the United States bring the impact of fashion and the joy of bringing the United States and the impact is the same. "Leap leap said.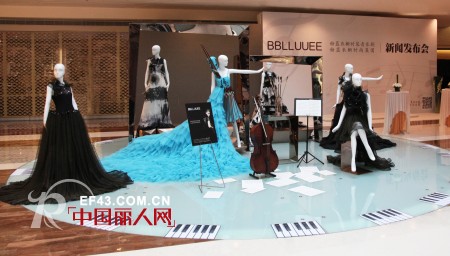 Based on the above experience and experience, in 2013 BBLLUUEE began to try to share music with customers in the store, while using the new media to share music, fashion and beauty. More importantly, BBLLUUEE first fashion musical, established a fashion and music communication. Since then, BBLLUUEE's fashion carrying a musical temperament presented to those who love music and the arts who will affect their friends, this value of beauty and beauty has been reflected and sublimation; a unique brand image is also generated.

The idea of JNPFOOTWEAR Women's Moccasins Collections is making the Women's Shoes with flat heel for a long walks. After we collect clients comments and feedbacks, we decide women's shoes should with

• Soft memory foam insole ( so we could feel cushion when walking)

• Flexible TPR outsole

• Wider last (cause 70% of shoes are export to western countries)

• Many colours to choose ( We have ladies white shoes, girls pink shoes,blacks shoes etc, many colours for summer & spring season to matching the clothes )

• Low MOQ (So our clients do not inventory pressures about ladies fashion colour shoes , which might only popular in one season)

We'd like to hear your ideas and comments too. Feel free to contact us. Wish we could develop a hot sale and unique women's shoes in your market.

Women's Moccasins

Ladies Leather Moccasins Shoes,Womens Fur Moccasins,Women'S Suede Moccasins,Moccasins For Women

YANGZHOU JNP IMP.&EXP. CO.,LTD , http://www.jnpshoes.com